Everything That The All-New 2019 Ford Ranger Has to Offer
Returning to Columbus, WI Soon
​The Ford Ranger has been off the road for more than half a decade, with the last new model coming out six years ago. Fans of the mid-size truck segment have felt its absence, spending years since hoping that Ford might release a new version of its popular small truck.
2019 is the year they've been waiting for. The Ford Ranger is returning to the market with an all-new model that will combine the size that drivers love with a powerful array of features. With a powerful engine and a robust suite of modern equipment, the new Ford Ranger is poised to reclaim its spot at the top of the mid-size segment.

Request Updates
What's New in the 2019 Ford Ranger?
With three trim levels available -XL, XLT, and Lariat- in North America, truck drivers eager to get behind the wheel of this new model will have plenty of options available including a swathe of new ones. Here's a little bit of what you can expect from the Ford Ranger, and its various models.

Performance:
The 2019 Ford Ranger uses a 2.3-liter EcoBoost Inline-4 engine. Similar to the engine used in the Ford Mustang, it's been rated by experts as being capable of 270 horsepower and 310 pounds-feet of torque.
Fuel Economy:
The Ford Ranger is expected to get 21 miles per gallon on city streets, and 26 miles per gallon on highways. That's competitive with the other mid-size trucks on the market.
Passenger Capacity:
While many Ford Rangers will only have room for four passengers, there are cabin configurations that can seat up to five.
Media Controls:
The Ford Ranger has access to Ford's advances Sync 3 infotainment system. Drivers may also enjoy the familiar controls offered by media apps like Apple CarPlay and Android Auto.
Available Features:
The Ranger's other standard and optional features include conveniences like remote keyless entry, a built-in navigation system, and even a SecuriCode lock system with a keypad.
Safety Technology:
The 2019 Ranger can come equipped with an impressive selection of active safety systems. Included among these are valuable tools like automatic emergency braking, adaptive cruise control and a blind-spot information system.
Towing Ability and Payload:
The 2019 Ranger, performing at its peak, can provide up to 7,500 pounds of towing strength. Drivers hoping to haul cargo in its truck bed will likewise be able to carry up to 1,860 pounds. These both represent best-in-class abilities for their class.
Paint Options:
Drivers hoping to customize the Ranger's exterior to their tastes will have access to eight different paint colors. These include the orange-ish "Saber" to cool colors like Lightning Blue, and more.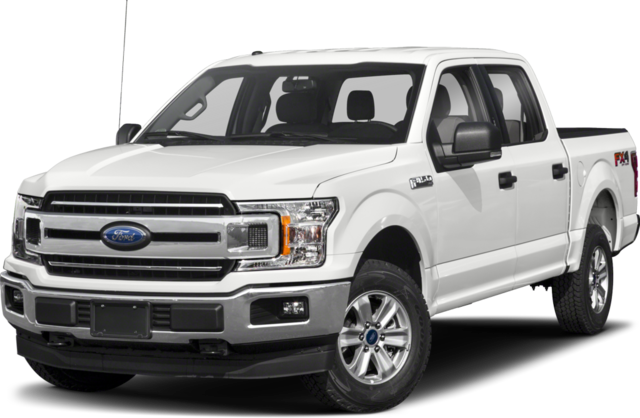 How Does the New Ford Ranger Differ from the Ford F-150?
The biggest obvious difference is its size. The Ford F-150 is a full-size pickup truck. The Ranger, by comparison, is a smaller mid-size model. Being smaller, the Ranger can't deliver the same level of power and performance as the F-150. That being said, it's also less cumbersome behind the wheel, better on gas, and more agile on the road.
The Ranger is also just sturdy and "Ford Tough" as its bigger siblings too. Aiming to provide its customers with the best experience possible, Ford ran the Ranger through a ringer of tests originally designed for the F-150. It passed with flying colors.
When Will the Ford Ranger Be Available?
The 2019 Ford Ranger is slated to start arriving at dealerships in the first months of 2019. Contact our sales team to learn more. We can help you stay up to date on the latest Ford Ranger news.
---
Hours
Monday

8:00 AM - 7:00 PM

Tuesday

8:00 AM - 7:00 PM

Wednesday

8:00 AM - 7:00 PM

Thursday

8:00 AM - 7:00 PM

Friday

8:00 AM - 7:00 PM

Saturday

8:30 AM - 4:00 PM

Sunday

Closed