2020 Ford F-150 vs. RAM 1500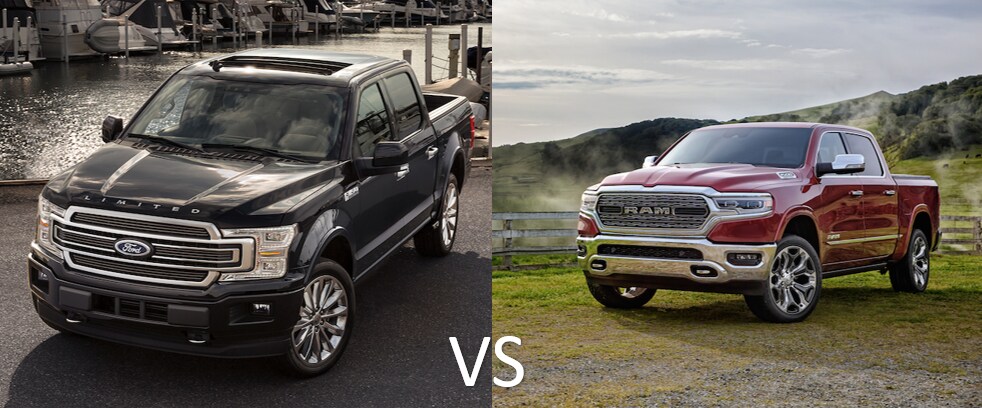 Comparing the 2020 Ford F-150 to the 2020 Ram 1500?
Are you a Columbus driver in the market for a full-size truck? The 2020 Ford F-150 and 2020 Ram 1500 are likely on the map for you. Both of these trucks bring a variety of benefits to the table, but you deserve to get behind the wheel of a truck truly suited to the roads of Madison and Beaver Dam, WI.
Our goal is to help each buyer make an informed decision, that way they get the right truck for their lifestyle needs. Once you compare the new Ford F-150 to the Ram 1500, you're likely to see the 2020 Ford F-150 is the proper tool for the job.
Which Full-Size Truck is Right for You?
Ford has long been lauded for their truck offerings. For some time, the Ford F-150 has been the standard for full-size trucks. Let's see how these two trucks stack up when you put the 2020 Ford F-150 vs. the 2020 Ram 1500.
Power & Capability
In terms of power and capability, the 2020 Ford F-150 delivers six engine options. In contrast, the new Ram 1500 only offers four. That means, the new Ford F-150 is more likely to have a truck that is truly right for the job. Additionally, with a payload rating of 3,270 pounds and a towing capacity of 13,200 pounds, the new Ford F-150 offers more capability than the new Ram 1500.
Features & Tech
Modern trucks boast a range of features and tech to make your life easier. If you are a Sun Prairie driver shopping for a regular cab truck, you can get it with the 2020 Ford F-150. The Ram 1500 is not available in this configuration. Both trucks offer a variety of active safety tech to help you navigate area roads with confidence.