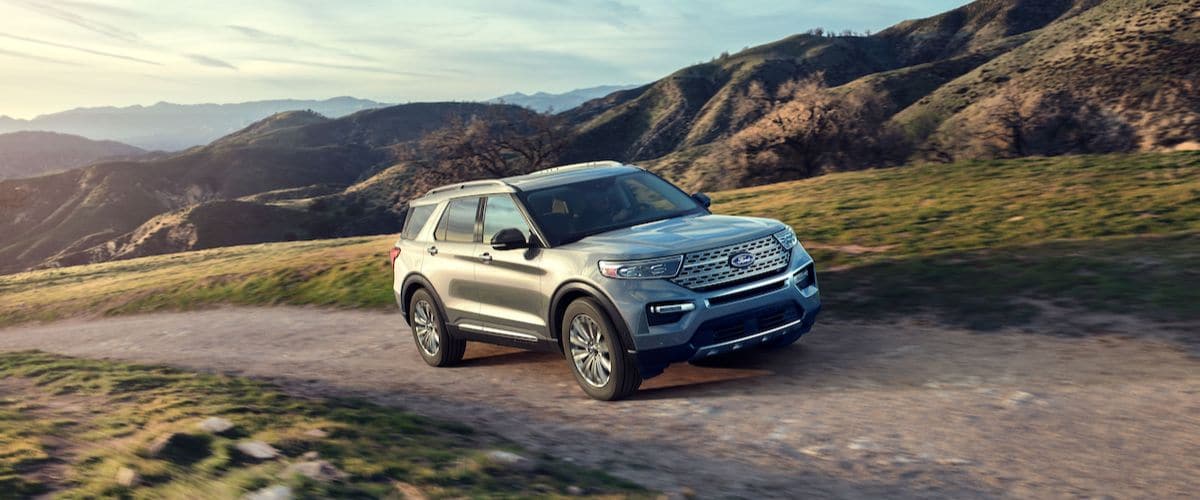 Let Us Introduce You to the New 2020 Ford Explorer
If you're looking for a crossover SUV that can accommodate the needs of your sporty family, then look no further than the 2020 Ford Explorer. The 2020 Ford Explorer makes it possible for you to take your gear and family with you on your trips to Cascade Mountain. The smooth performance and spacious interior allows everyone to sit comfortably and get to the mountain for that sunrise you've been trying to see.
Performance
The base, XTL and Limited models are all powered by a turbocharged 2.3-liter four-cylinder engine with 300 horsepower and 310 pound-feet of torque. Across the board the Ford Explorer functions off a 10-speed automatic transmission. The other available engine that is offered is the 3.0-liter turbocharged V6 engine that produces 365-horsepower.
The Limited Hybrid model includes all the above features however it has a 3.3-liter V6 that is coupled to a hybrid powertrain with a combined 318 horsepower. The ST moves up the power ladder with a 3.0-liter V6 with 400 horsepower and 415 pound-feet of torque. Finally, at the top of the line we offer the Platinum that has the same engine as the ST but with a lower power output of 365 hp and 380 lb-ft.
Ford's switch to rear-wheel drive allows for handling and overall balance to improve on any of those backroads in and around Marshall, WI. And, if you're looking to take the boat out there's no fear because the Ford Explorer can tow up to 5,600 pounds of maximum towing capacity when properly equipped. That means you can easily tow your camping trailer on your next trip with the Ford Explorer!