Six years ago, Ford discontinued its mid-sized truck: the Ford Ranger. Truck drivers of all stripes have been begging for it to come back ever since. In 2019, Ford will be granting their wish. The 2019 Ford Ranger is almost here, bringing with it an all-new design and a rich suite of performance-driven features.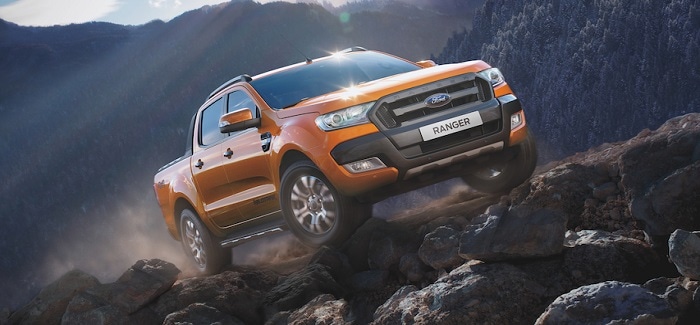 What's New in the 2019 Ford Ranger?
Simply put? Everything. With a mid-size design run through the same durability testing as the Ford F-150, the Ranger provides a powerful and dependable experience powered by a powerful 2.3-liter turbocharged inline-4. Capable of 270 horsepower and 310 pounds-feet of torque, it provides both best-in-class towing and payload abilities. It tows up to 7,500 pounds and can haul up to 1,860 pounds in its bed.
On top of that, the Ranger also comes with a range of valuable equipment options. With three different trim levels, drivers can access everything from the Sync 3 infotainment system with Apple CarPlay/Android Auto to safety technology like tow-optimized blind-spot monitoring. 4G Wi-Fi, push-button start, built-in navigation, leather interior trim; the Ranger can provide a range of coveted features.
Come and Learn More at Countryside Ford
Does the 2019 Ford Ranger sound like the new mid-size truck for your life? The best way to find out for sure is to chat with the Ford-brand experts at our dealership in Columbus, WI. We'd love the opportunity to tell you more about this exciting new model. We can also show you other highlights from our new Ford inventory.