​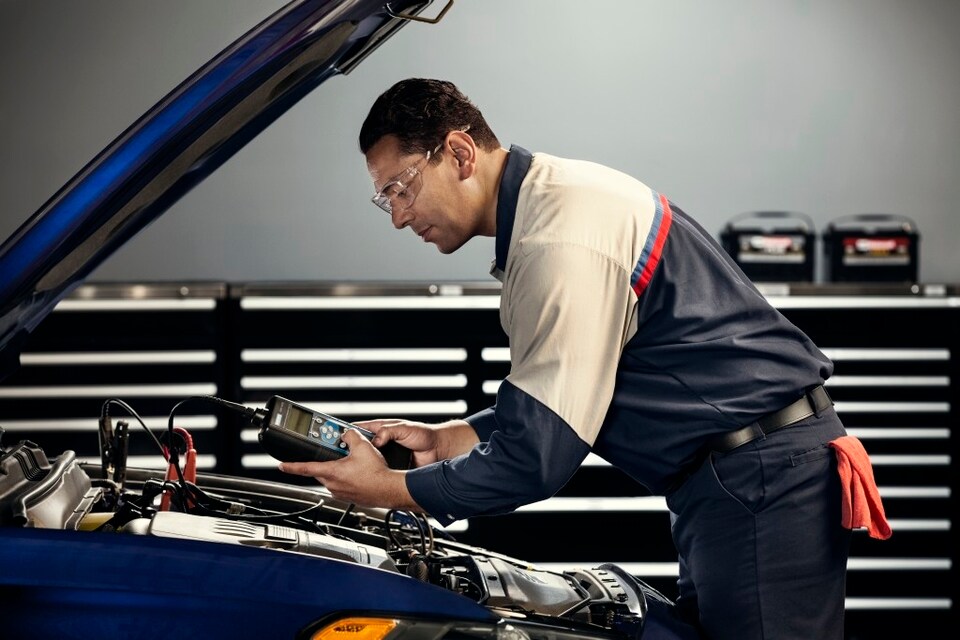 Autumn still has some life left, but winter is fast approaching. With that in mind, it's a good idea to start preparing for the automotive challenges that winter weather can bring so you and your Ford can power through to spring without a hitch. Here are some fall service tips to help you get in gear:
Winter Survival Kit
This isn't so much a service tip as it is a general winter safety tip, but we recommend updating your roadside emergency kit with items like a shovel, an ice scraper, hats and mittens, blankets, and road salt or sand for extra traction so you are prepared in the event that your vehicle breaks down in the snow.
Tires
You may have noticed that your tire pressure monitor has been particularly angry lately. This is because tire pressure drops when the weather gets colder, so it's a good idea to keep an eye on your tire pressure and fill up your tires with more air as needed. This is also an excellent time to switch over to snow tires. Not sure how to go about doing that? We can help!
Battery
Frigid weather doesn't do your battery any favors. A battery that ekes out in summer might give up in winter and leave you stuck out in the cold. Our service center can perform a voltage test to make sure your battery is set for winter and replace it if necessary.
Fluids
It's important to check on all your vehicle's fluids. This includes oil changes, antifreeze top-offs, washer fluid fill-ups, and more. Keeping your gas tank full is also a good cold-weather precaution as it can keep water from freezing in the fuel pump and allow you to keep the engine running in the event that you get stuck and need to stay warm.
Regular Service
We can help with all of these items and more at our service center. Reach out to us today to schedule an appointment and get your vehicle ready for winter!